---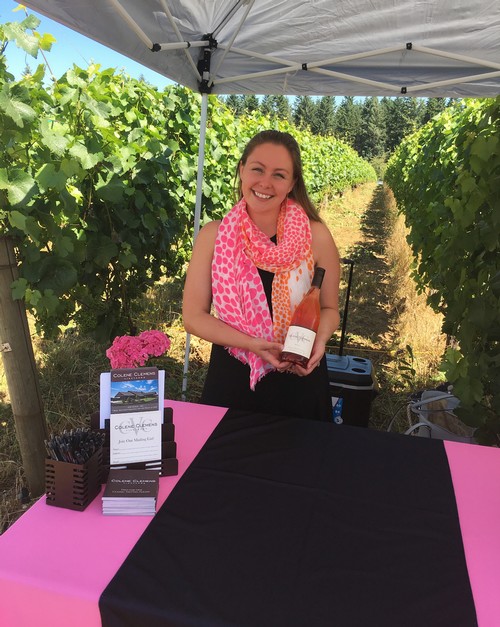 "Drink Pink"
at Patton Valley Vineyard
Saturday, July 13th
12 pm to 4 pm
Join 29 of the finest Willamette Valley Wineries for a festival in honor of the quintessential summer wine: Rosé! Stroll through our vineyard while being serenaded by the Rae Gordon Band and noshing on food prepared by Portland's Crown Paella, Ricky's Tacos, and specially made Rosé sorbet provided by Cream Northwest. Enjoy the wares of 29 profoundly particular, passionate producers of the potable pink that is Rosé. For more information on this event and to purchase tickets, click here.
---

Pinot in the City - Chicago
Tuesday, July 16th
Chicago, we are also bringing Colene Clemens to you! If you live in the Chicago area and would like to taste through some Colene Clemens wines without traveling all the way to Oregon, now is your chance. More information on the event can be found here.
---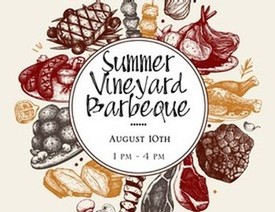 Summer BBQ
Saturday, August 10th
1 pm to 4 pm
Club members: mark your calendars! It's time for the annual summer BBQ.
Complimentary for a total of 2 people per membership, additional tickets $50 each.
Tickets to the event are now available! You can secure your tickets online by clicking here or by emailing Abigail at abigail@coleneclemens.com.
This is a club exclusive event. Click here to learn more about our wine club!
---
2016 Max & 2017 Victoria Release Party
Saturday & Sunday, November 23rd & 24th
11 am to 4 pm
Join us in our fermentation hall for the release of our two most exclusive wines: 2016 Max Pinot Noir and 2017 Victoria Pinot Noir.
These wines are made from select barrels and the oldest vines on our estate vineyard, so this release party is one you won't want to miss! Get the chance to taste these two newly released wines side-by-side and ask our winemaker any questions you may have about them.
Everyone is welcome! $25 per person, complimentary for up to 4 people per membership.
---
Thanksgiving Weekend Open-House
Friday, Saturday & Sunday, November 29th-December 1st
11 am to 4 pm
Is the family still in town after Thanksgiving? Bring them to wine country and stock up on some holiday gifts!
We will open up our tasting room and fermentation hall all weekend and have scrumptious snacks to munch on as we prepare for the holiday season. Taste some delicious wines and mingle with the Colene Clemens team. We can't wait to see you!
$25 per person, complimentary for up to 4 people per membership.